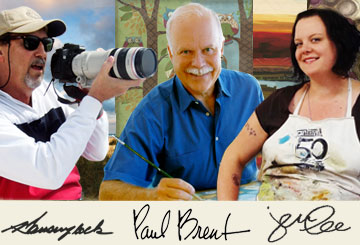 We are a growing company in the art industry. Our markets are expanding and the time is right to join us and deliver your images to retail buyers across the country.
Artists are essential to the success of our company. Our customers require a constant supply of new art and our artists allow us to meet that demand. We encourage artists to contact us to see if we might be a good fit for you. We have diverse needs–your work might be the perfect fit and we would love to meet you.
If you are interested or would like to learn more about us, please give us a call or send us an email. We would be happy to take some time with you–don't worry, there are a lot of questions when connecting with an art publisher and we are here to make sure it works for both of us.
When you are ready, you can send samples of your work via email or US mail.
Email Us: artists@gangoeditions.com
Call Us: (503) 223-9694
Material should be addressed to:
New Artists
Gango Editions, Inc.
2187 NW Reed Street
Portland, OR. 97210
Note: Gango Editions requests that you do not submit original art. We like to look at image files, CD's, photographs, or color copies. All submissions are thoroughly considered. Please include a self-addressed stamped envelope to ensure the proper return of your materials.