March 5th, 2008 at 11:43am |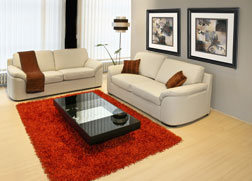 Innovation runs in our veins as design propels us forward every season. Even with over 1800 images in stock, our market demands evolution, change, and excitement—we are happy to deliver. Every month, our creative team works with customer feedback, market trends, artists, and product developers to get ahead of the pack and deliver perfectly timed art prints for your market.
You will see our hard work in all three product lines: Gango Editions, Jacqueline Collection, and ColourSheen™.We deliver special advantages with each product line. Our core line, Gango Editions, delivers a broad selection and amazing value. The Jacqueline Collection delivers a package of enhancements including elevated design and unique printing techniques at accessible prices. Finally, our ColourSheen line provides a beautiful luster to a broad range of colors with our unique process, offering a unique and affordable product to your customer.
We are always working and inventing at Gango Editions. Our latest creations are ready for you and your customers now.